Unicorn Bites: Quick Bits of Learning
Medical Math
Made Easy
Stop fearing math! Four easy-to-learn-from videos with worksheets on:

Basic Drug Doses

Constant Rate Infusions (CRIs)

Drug Percentages

Fluid Additives & Drip Rates
Watch a short video on each topic and use the worksheet to further enhance your knowledge!
4 Videos about 30 Minutes Each
NOTE: To download the worksheets you must click the tiny icon (very small) on upper right of the videos or worksheets.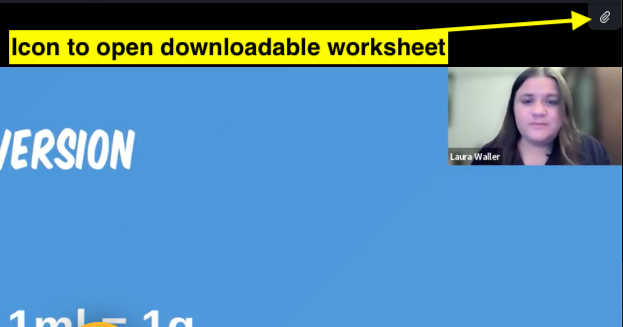 Meet the Instructor
Laura Waller, RVT
RECOVER Certified BLS/ALS Instructor
RECOVER Certified Pet Rescue Instructor
Laura co-owns Southwest Veterinary Training LLC, which focuses on RECOVER CPR training for both veterinary professionals and pet owners. If you want to become RECOVER certified in BLS/ALS, check out Laura's website and social media links below
https://swveterinarytraining.com/
https://linktr.ee/swveterinarytraining
About Laura:
Laura Waller is an RVT from Southern California. She has two decades of veterinary experience, with the last 10 years being in emergency medicine. She has an A.S. in veterinary technology and is currently working on her BASc at St. Petersburg College.
Her passion is emergency medicine and she is currently the Clinical Manager at Animal Emergency Clinic in Victorville, California where she can be found wearing many hats from staff training, writing protocols, or working on the floor during a crazy ER shift! She's also an adjunct veterinary technology instructor for Platt College's distance education program and loves teaching future veterinary technicians.
Her goal is to become a VTS in ECC, author textbook chapters, and become a conference speaker.
During rare non-working moments, Laura enjoys playing PS4 with her little brother, reading, listening to true crime podcasts, swimming, and hanging out with her family, husband, and their small zoo of dogs and cats.
Created with