Unicorn Bites: Quick Bits of Learning
AFAST & TFAST:
Quick Ultrasounds for Emergency Patients
In these quick videos you will learn the basics of how to use an ultrasound machine for the purposes of performing a quick POCUS (Point of Care Ultrasound) assessment, also known as an AFAST and TFAST scan.

3 Videos (Total 35 mins)
Meet the Instructor
Chloe Fay, BSc (Hons), RVN Cert
VN ECC, VTS (ECC)
Chloe qualified as a veterinary nurse in 2012, gained her ECC certificate in 2016, her VTS (ECC) in 2018 and become RECOVER BLS/ALS instructor certified in 2019. She has a strong background in ECC, having spent 90% of her veterinary career in emergency and critical care positions.

She also has experience in referral nursing and is currently the clinical lead of New Priory Vets in Brighton, who also provide cardio-respiratory and imaging referral services within a 24hr hospital setting. Her main focus over the years has been her continual learning and progression as an ECC nurse; as well as focusing on the level of care we give to our patients and clients.

Chloe is impassioned about sharing this knowledge through teaching and developing both vets and technicians within her position at her current 24/7 hospital to provide gold standard care. Chloe is on the review board for the RCVS 'inFOCUS' veterinary journal and has provided lectures internationally.

Chloe is highly experienced and passionate about all aspects of emergency and critical care nursing, but her specific interests include critical care patients including renal and septic patients, and cardio-respiratory patients. Having just completed her certificate of anaesthesia, Chloe now has free time to pick up her hobbies of cooking and walking the South Downs with her husband, children and 2kg chihuahua.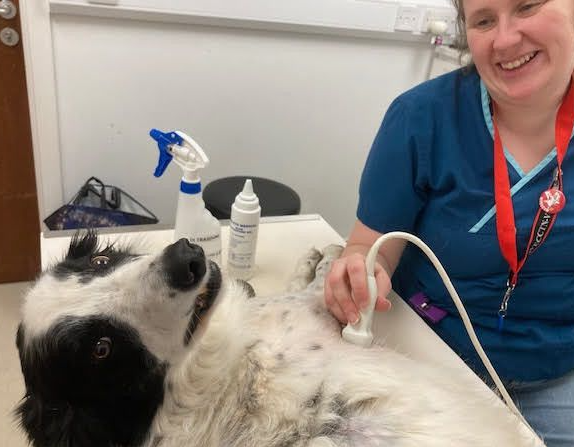 Thanks Buzz the Border Collie for Being a Great Model for These Videos!